Published 30th November
PERSONNE WITH VOICE  at the National Museum in Warsaw
3 December 2022 at 6:30 p.m.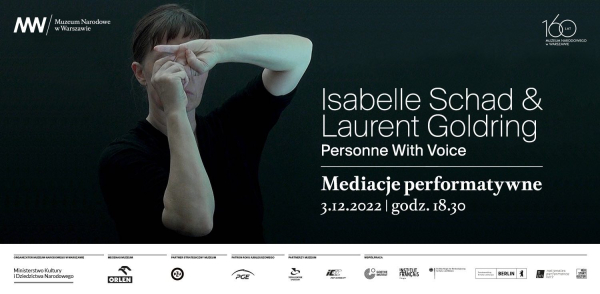 Personne With Voice is about the face, the hands and the voice.  Placed in the context of the National Museum in Warsaw, the work meets and resonates with the museum's plenitude of portraits, letting new beings emerge, morph and sound.
"Personne", in French, means the person, the self.  It also denotes "nobody", as in "Il n'y a personne", which translates as "nobody's there".  In the ancient world, "persona" signified a mask: theatre mask, tragic mask, ritual mask or mask of the ancestors.  As if in this word "personne" all the layers of the identity could pile up, whether understood as a social role or personality, a stage character or, finally, an empty space devoid of all traces.
Personne with Voice is the latest fruit of a long-term collaboration between choreographer Isabelle Schad and visual artist Laurent Goldring. It is based on the creative process characteristic of this collaboration, in which the artists' dialogue is intertwined with the projects they are working on alone.
This version of "Personne with Voice" – made for the National Museum in Warsaw – was produced by: National Museum in Warsaw, Goethe-Institut in Warsaw, Institut Français in Warsaw, Laurent Goldring, Isabelle Schad. With the support of Tanzhalle Wiesenburg, Berlin and Centre Pompidou.
Thanks to: Ignacio Jarquin, Alexei Kokhanov, Michael Sontag
Curators: Zofia Machnicka, Joanna Leśnierowska
Coordination: Marta Szymańska
The project is run as part of "Performative Mediations" at the National Museum in Warsaw.
Performance: 3 December 2022, 6.30pm
National Museum in Warsaw, Main Hall
Tickets priced at PLN 30  (regular) and PLN 15 (reduced) are available at the Museum ticket offices and online from 22 November
The event intended for people aged 16 and over.
No architectural barriers – accessible for people with alternative motor skills.
---
Published 18th November
Happy to be part of Body・Crack・Walk: Dance Screening and Roundtable Discussion organized by Taipei Fine Arts Museum (tfam.museum)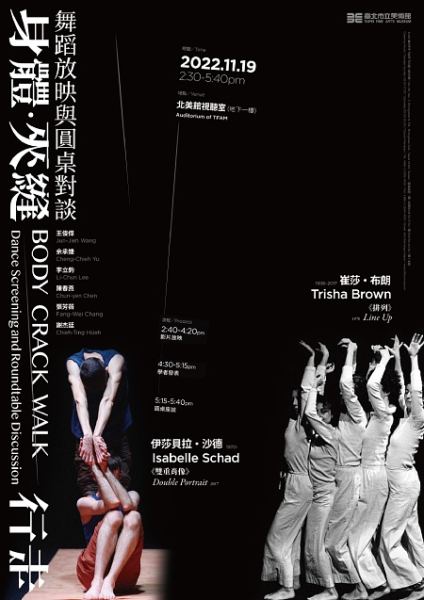 In the context of Body・Crack・Walk we will be showing the full video documentation of Double Portrait
"Body・Crack・Walk: Dance Screening and Roundtable Discussion" is a public event presented as part of the exhibition "Walking the Crack." Within the context of an exhibition centered on art and objects, it shifts the focus to the discipline of dance, with the aim of a more in-depth exploration of "walking" and "cracks," opening greater room for dialogue between the performing and visual arts. To highlight the significance of the body in "Walking the Crack," this event will specially screen two films of dance pieces never performed in Taiwan, elaborating on the diverse possibilities of interpreting walking and cracks through the bodily expressive medium of dance. A roundtable discussion will be held following the screening.
Time: Nov. 19, 2022  2:30-5:40 pm (Taipei Time)
Place: TFAM Auditorium
---
Published 10th November
Ikarus Prize Gala, 11.11. 2022, 18:00, Grips Theater, Hansaplatz, see online: grips-theater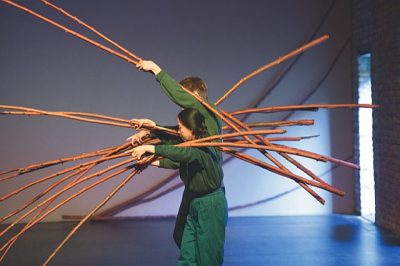 Pic by: D.Hartwig
---
Published 5th October
7.+ 8.10: FUR, Austrian Premiere at Toihaus Theater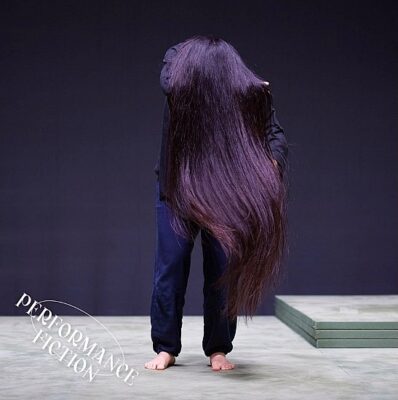 Looking forward to travelling to Toihaus Theater in Salzburg for the Austrian premiere of FUR.
For more info click here.
---
Published 24 September 
27. – 29.09 2022 Harvest at the Tanzhalle Wiesenburg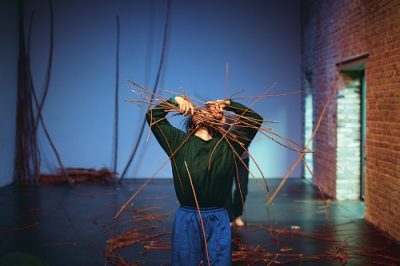 See online: offensive-tanz
---
Published 31 August
Solo for Claudia and Josephine / Bodies of Light
We are thrilled to inaugurate the next season with a new work: Solo for Claudia and Josephine / Bodies of Light
Come and join us on 10 and 11 September at Tanzhalle Wiesenburg.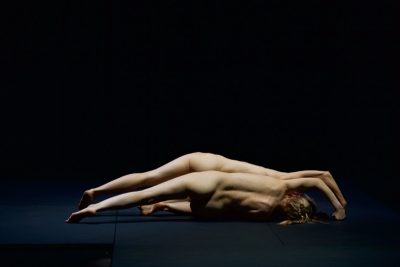 Pic. Isabelle Schad, all rights reserved
Solo for Claudia and Josephine / Bodies of Light is a continuation of the portrait work Solo for Lea (2016).
Based on the same score, the new work plays with reflection by transcribing the solo onto two persons who shadow, mirror, hide one another, who amplify one another's contours, rhythms, colours and personal energies. Claudia Tomasi and Josephine Findeisen both worked on their own interpretation of the solo before coming together now to dance it at the same time, melting materials and highlighting each other's specificities.
The core of the work unfolds between visual art and dance, between performance and installation, between sensual experience and abstraction – and plays with formal aspects of cubism and Picasso's drawings in one dash. Together we engage in constellations of forming and disfiguring, in which the body itself becomes the stage: the space, place and matter that is under observation.
---
Published 26th August
FUR, Turning Solo 2, Rotations at Tanzwerkstatt Europa/Reviews
One of this summer's highlights: participation in Tanzwerkstatt Europa conceived and organised by Joint Adventures.
Together with the teaching experience within the dance academy camp SOLID GROUND we had the honour of showing FUR, Turning Solo 2 and Rotations.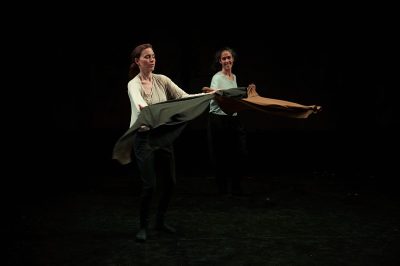 Pic. Turning Solo 2 by Dieter Hartwig, all rights reserved
We are happy about the flattering reviews:
"Isabelle Schad, Meisterin des körperlichen Trompe-l'oeil, hat das Solo Rotations ganz auf die Extremitäten von Claudia Tomasi zugeschnitten, die ihre Finger flirren, ihre Handgelenke rotieren und ihre Arme sich so lange in- und auseinanderfalten lässt, bis man sie als vom Restkörper losgelöste Werkzeuge sieht. Auch Turning Solo 2 – ein faszinierendes Frage- und Antwortspiel zweier Tänzerinnen, die sich (Dreh-)Bewegungsaufgaben wie im Staffellauf übergeben und mit eigenen Variationen versehen weiterreichen – ist eine Herausforderung für das Auge. Aber nichts gegen das, was Aya Toraiwa in Fur mit ihrem knielangen Haar anstellt. Wie es sich hinter ihr auf dem Boden mitrollt oder wie ein Vorhang geteilt wird, aus dem alberne Finger wie Stielaugen und gefräßige Mäuler ragen, zum wohligen Nest oder Tau mutiert, an dem sie sich selbst in die Höhe zieht: Das evoziert Assoziationen zu Bondage-Praktiken und zum Objekttheater. Das Haar als Fetisch und eigenes Wesen: eine Zuschau-Lust!"
Sabine Leucht, Süddeutsche Zeitung, 7.08.2022
"[…] Dafür sorgten tags darauf Isabelle Schads Interpretinnen für imposante Eindrücke, angefangen bei Aya Toraiwa, deren wadenlanges, fülliges Haar eine umwerfend wandelbare Hauptrolle in FUR spielt. In Turning-Solo 2 teilen sich zwei Tänzerinnen eine simple Choreografie und garnieren deren jeweils eigenen Fluss mit kleinen Eigenheiten. Claudia Tomasi beeindruckte zuvor nachhaltig: Für ihre langgliedrige Figur hat die 2019 mit den Deutschen Tanzpreis geehrte Schad Rotation kreiert – ein eindringliches Solo, bei dem die Losgelöstheit der Arme vom Körperrest verblüfft."
Vesna Mlakar, Abendzeitung, 10.08.2022
---
Published 30th July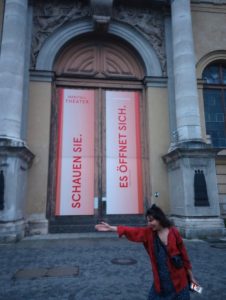 Teaching for SOLID GROUND in Munich
Working with a wonderful group of students coming from different European universities within the dance academy camp SOLID GROUND at Tanzwerkstatt Europa Munich.
Within the workshop we first dedicate ourselves to a daily training. Based on movement principles deriving from 'somatics' and from Asian techniques such as Aikido, Shiatsu, stretching and breathing techniques, the choreographic practice unfolds: It becomes materiality that can be sculpted in space and time. Here we develop sketches and elements that are part of the research of some of my recent group works or that simply stand for themselves. The central question here is the notion of subjectivity within a collective moving body that can only function as a whole: how can we perceive ourselves as part of a larger whole, and what does that mean as a choreographic practice, as well as a stance to take?
Pic. by Isabelle Schad, all rights reserved
Grateful to Joint Adventures for making this joyful and intense experience possible.
See the whole program here
---
Published 22nd June

Bea Kiesslinger
09.02.1964 – 31.05.2022
Vorstand des Dachverband Tanz Deutschland / Projektleitung von Tanzpakt Stadt-Land-Bund / kulturpolitischer Dialog
Wir trauern und halten inne.
Für unsere geliebte Bea.
Liebe Bea,
Ich wollte Dir sagen, wie froh ich bin, daß wir uns kennenlernen durften und wie dankbar ich Dir bin. Dein Wesen, Deine mitreißende Energie, Dein genaues Hinschauen auf die Dinge, Deine Freude beim Tanzen oder beim Zusehen haben mich immer mitgenommen und fasziniert.
Wir beide haben viele tolle Zeiten und Momente miteinander gelebt, die ich nie vergessen werde: Wie wir zusammen Schwatzen und Tratschen waren in dem einen oder anderen Restaurant, wie wir Politik im Allgemeinen und für den Tanz im Besonderen diskutiert haben, wie wir Pläne geschmiedet haben, was es zu bewegen, verändern oder einfach zu TUN gibt. Wie Du zu der einen oder anderen Feier in die Wiesenburg kamst und Dich so sehr gefreut hast – über die Stimmung im Garten, die Musik und alles…einmal standen wir da, Arm in Arm beim Blues Konzert am Ende eines Abends – es war, als wären wir alle verzaubert gewesen.
Aber auch wie wir in den Kontakt durch tiefe Berührung gegangen sind beim Shiatsu, sowie die kleinen Abenteuer bei den POSITIONEN TANZ in Essen im Rahmen der Tanz-Preisverleihung.
Ich werde diese wertvollen Erfahrungen, die vielen, schönen Begegnungen nicht vergessen.
Ich weiß noch, wie Du meine kleine Danksagung zum Anlass der Tanz-Preisverleihung im Vorfeld gelesen hattest und mir sagtest: 'da kann aber noch mehr rein. Du hast doch auch etwas in der Gesellschaft bewegt und verändert durch Deine Arbeit, kann das nicht irgendwie rein?'
Ich habe daraufhin alles nochmals umgeschrieben, dann warst Du erst zufrieden.
Liebe Bea, jetzt danke ich DIR von ganzem Herzen. Du hast unfassbar viel für mich und uns alle getan: für unsere kleine Tanz Community, die vielleicht doch nicht so klein ist, und die von dort aus etwas in unserem kollektiven Bewusstsein – und somit im Bewusstsein der heutigen Zeit dieser Welt – bewegt.
Dieses Bewusstsein wird in den vielen Verbindungen, die Du mit Deiner Art Bewegung in die Dinge zu bringen geschaffen hast weiterleben und weiter danach drängen, positive Entwicklungen zu durchleben.
In Liebe und Dankbarkeit,
Isabelle
---
Published 16th June
Wiesenburg Sommerfest.ival 2022, 1-3 July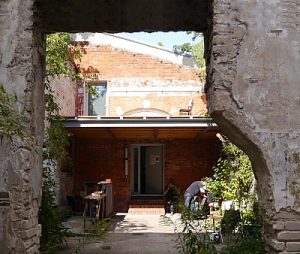 Looking forward to seeing you at the Wiesenburg and celebrating summer together.
---
Published 3rd June
Happy to share a new review about Reflection by Bettina Schulte, appeared in the Badische Zeitung. Read here.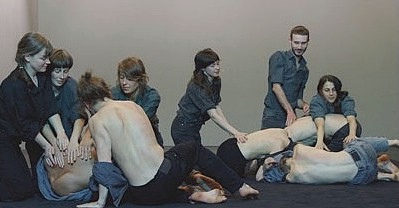 ---
Published 2nd June
Harvest is to be seen these days in the frame of PURPLE International Dance Festival for a Young Audience Berlin at the Tanzhalle Wiesenburg, 1 &2 /4 June.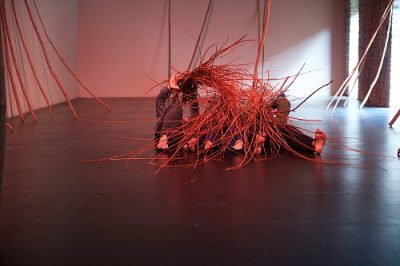 ---
Published 27th May
Reflection will be presented in the frame of Performing Democracy, an exciting festival of the "Theater Freiburg".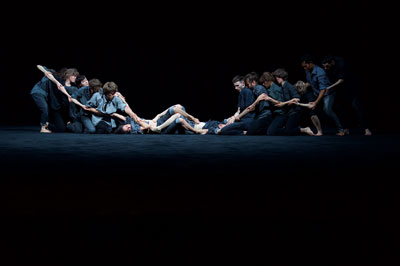 Pic. by Dieter Hartwig, all rights reserved
More info and details here: freiburgfestival.de
---
Published 16th May
Ikarus Award 2022
Among 83 premieres of Berlin children's and youth theatre the jury has nominated a total of 9 productions for the prestigious Ikarus Award 2022
So proud that Harvest is one of them! Stay tuned to see how it goes on….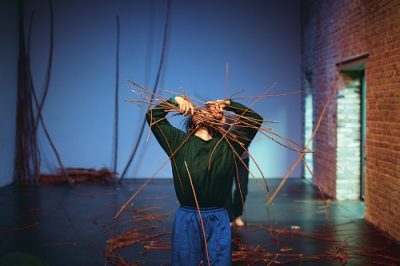 Pic. by Dieter Hartwig all rights reserved
In the meantime, you can see the show as part of the Fratz International festival on 18 and 19 May 2022.
Information here: fratz-festival.de/en/fratz-home/
---
Published 10th May
Glad to be part in this year's edition of Potsdamer Tanztage with Mouvements, a durational performance where the choreographic material of Double Portrait meets the sculptures of Robert Schad.
MOUVEMENTS
Robert Schad & Isabelle Schad
14 – 15 MAY 2022 |
POTSDAMER TANZTAGE 2022 |
EXHIBITION / DURATIONAL PERFORMANCE
fabrikpotsdam.de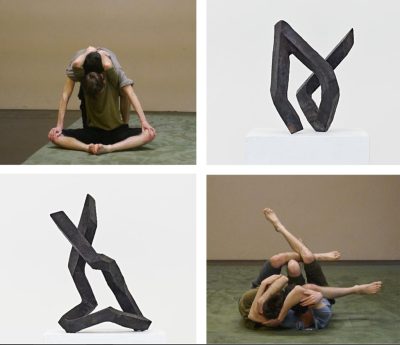 MOUVEMENTS is an encounter between Robert Schad and me, our works around and with sculpture and dance, presence and material, as well as the two performers Przemek Kaminski and Nir Vidan. Robert Schad's sculptures meet //Double Portrait//. They seem to want to lift off the ground despite constructive rigidity in motion, despite physical heaviness. The physical movement of the dancer unfolds in contrast, dissolving the rigidity, reacting to impulses of movement in the sculptures, and passing them on to the space. In //Double Portrait//, the two dancers become extensions of each other. In changing interdependencies, a common space emerges that unites self and strangeness, intimacy and care, colliding forces and sensuality. Fragments of this work will now resonate with Robert Schad's sculptures for the first time, reshaping them and making them tangible in a durational installation. Robert Schad's sculptures and the dancers are united by the development of their expression through the play of their limbs in space.
The choreography Double Portrait is a production by Isabelle Schad, co-produced by @hauberlin and defacto Zagreb.
In cooperation with Kunstverein KunstHaus Potsdam.
---
Published 22nd March
We are thrilled that the 3 works will be presented to Berlin audiences for the first time as the trilogy GROUP WORKS in a continuous period of time at the Uferstudios and Hebbel am Ufer.
It would be great to see there!
Collective Jumps (2014, in collaboration with Laurent Goldring) + Pieces & Elements (2016)
31.03.–03.04.22 
uferstudios.com
Reflection (2019)
09.–12.04.22 
hebbel-am-ufer.de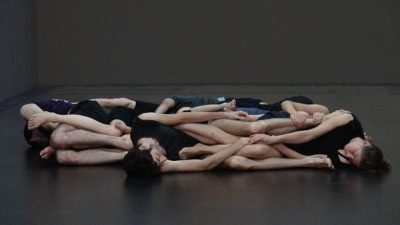 Pic. by Laurent Goldring, all rights reserved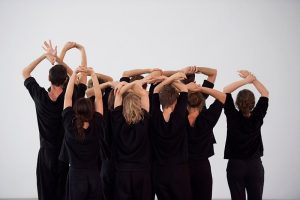 Pic. by Dieter Hartwig, all rights reserved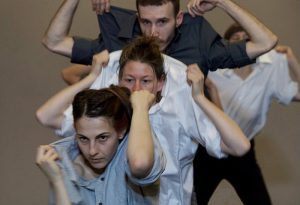 Pic. by Dieter Hartwig, all rights reserved
---
Published 20th February
We will be sharing our piece within the context of the Biennale Tanzausbildung in Stuttgart tomorrow.
21.2.2022 @ Theaterhaus Stuttgart T3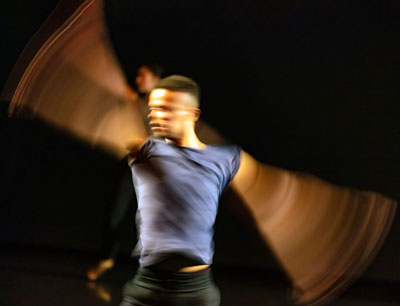 Pic. by Maciej Rusinek, all rights reserved
See online : biennale-tanzausbildung.de
---
Published 14th February
We have had an intense and exciting process @ HfMDK where Dieter Heitkamp has invited me to create a short piece with the students of the 3rd year for the Biennale Tanz in Stuttgart. Now we have been sharing the work for the first time with a public at Gallus Theatre Frankfurt 🙂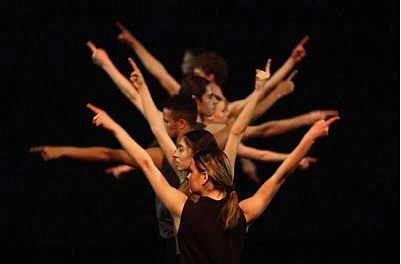 In Infinite Movements – Sculpture#1, a group of performers negotiate continuous and highly energetic patterns of movement which can be perceived both subjectively and holistically. The resulting collective body undergoes constant transformation and with its different parts and multiple connections serves as a possible reflection of nature where each element is in relation to all the others in order for the whole to exist. The polymorphous imageries evade any attribution of meaning and address the energetic potential of the individual to question the concept of togetherness: as a body, a self and a group.
Pic. by Valentin Fanel, all rights reserved
See online : Gallus Theater
---
Published 15th December 2021
Studio Visit
We are offering an informal studio visit 17th December at 2pm around the work on the score of Solo for Lea with Josephine Findeisen. If you would like to book a visit, please contact Isabelle at is[at]isabelle-schad.net
It would be nice to see you there!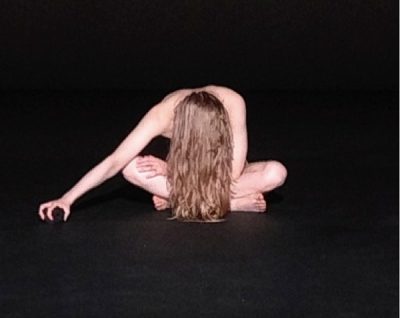 Pic. by Isabelle Schad, all rights reserved
---
Published 3rd December 2021
6.-9.12.2021 First research week at HfMDK in Frankfurt
Great pleasure working together for the Biennale Project in Stuttgart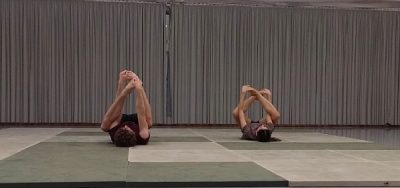 Pic. by Isabelle Schad, all rights reserved