Sharing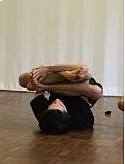 Sharing is a collection of texts, essays and papers about and around my work, some written by myself, others by different authors who have encountered my work.
Texts on my artistic practice and teaching, on teaching and learning, learning and working, working and living.
19.11.2022 Happy to be part of Body・Crack・Walk: Dance Screening and Roundtable Discussion organized by Taipei Fine Arts Museum (tfam.museum)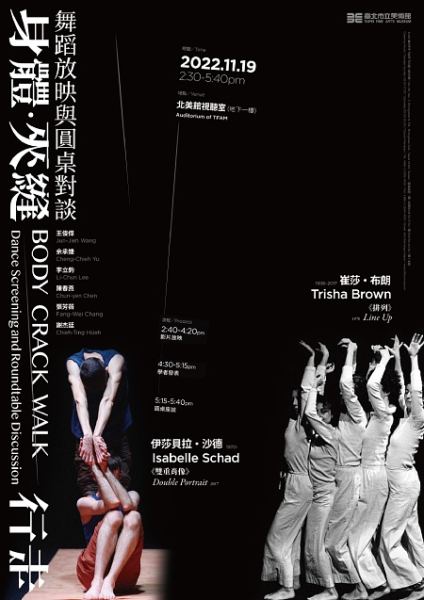 In the context of Body・Crack・Walk we will be showing the full video documentation of Double Portrait
"Body・Crack・Walk: Dance Screening and Roundtable Discussion" is a public event presented as part of the exhibition "Walking the Crack." Within the context of an exhibition centered on art and objects, it shifts the focus to the discipline of dance, with the aim of a more in-depth exploration of "walking" and "cracks," opening greater room for dialogue between the performing and visual arts. To highlight the significance of the body in "Walking the Crack," this event will specially screen two films of dance pieces never performed in Taiwan, elaborating on the diverse possibilities of interpreting walking and cracks through the bodily expressive medium of dance. A roundtable discussion will be held following the screening.